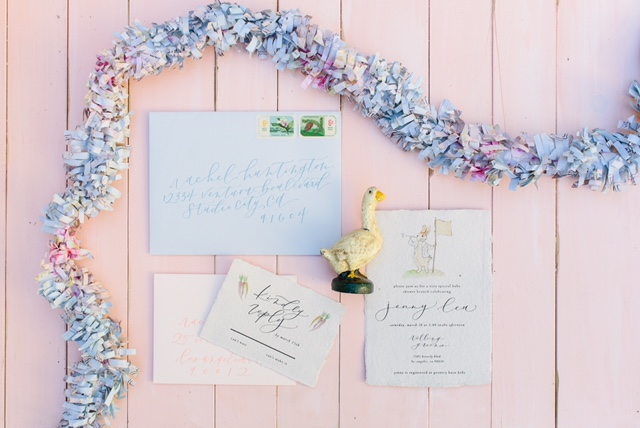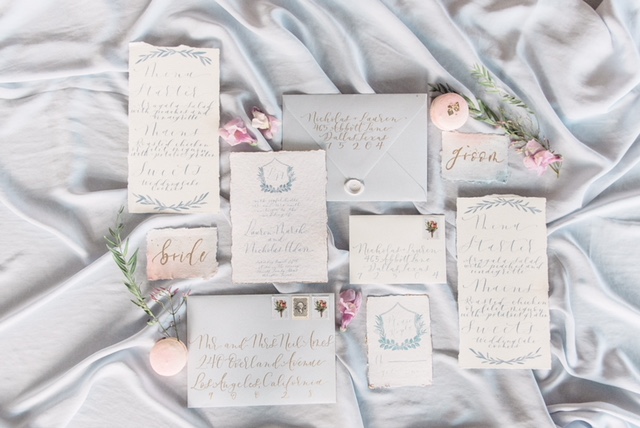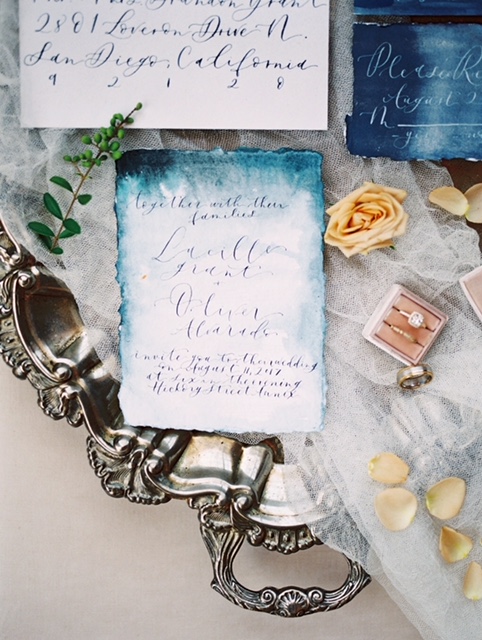 I truly believe invitations are one of the most important components of your wedding. Why? Well, they are the first thing your guests will see leading up to your big day. They clue your guests in to the vibe and style of your wedding and because of that, you'll want to make a killer first impression.
If you're looking to make an invitation suite that is 100% unique to you and your hubby and want to create a piece of art that your guests will want to frame instead of stick on their fridge- then you, my friend, have come to the right place.
Our invitation suites start at $1400 for 100 invitation suites. Final pricing will be based on printing preference and paper choice, but let's chat about what we can do within your budget! I know this cost might sound like a lot but trust me, when your guests start telling you "these are the most beautiful wedding invitations we've ever received" you'll be happy you invested in truly one-of- a kind invitations!
So how does the process work? Once we get in touch, I'll send you a short info form that will help you think through all of the potential items you may want to include in your suite. Next, we'll grab coffee if you're local or can chat via skype/phone to make sure that it will be a great fit for both of us and so I can learn all about you and your big day! I'll put together a proposed timeline and quote and once it's approved we'll move forward with mood boards, sketched art and eventually a final product that you are obsessed with. Please contact me to discuss pricing for your custom suite!
Send your email to aislinn@properletterco.com or fill out the form below!